Scario
Holiday homes & holiday apartments
The lovely, idyllic coastal village of Scario is the gem at the southern end of the Cilento.
The ancient Greeks were already drawn to Scario (Greek: Skariòs) by its unique location and mild climate.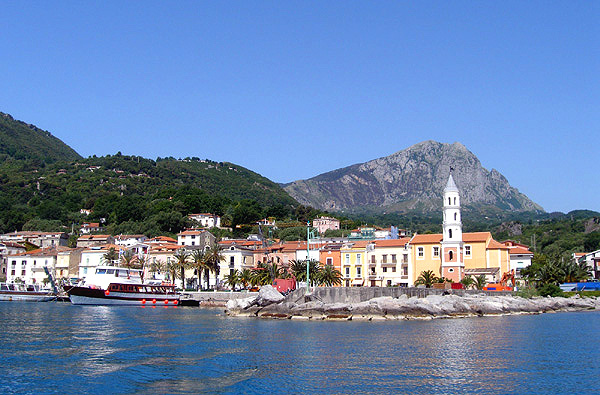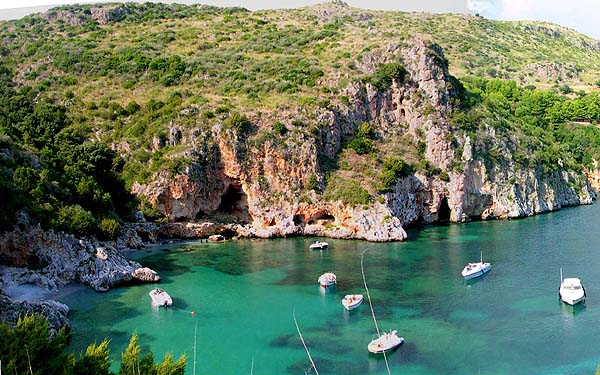 Unique holiday homes & holiday apartments at Scario
The authentic fishing village borders on marine nature park Infreschi, which stretches as far as Marina di Camerota. You are sure to enjoy the terrific panoramic views from the terraces and balconies of the holiday homes and apartments we arrange for at Scario.
Boats take you to the many picturesque bays of the marine nature park within a few minutes. Detailed information is available at Café-Bar Toni.
And, Scario lies on the edge of the Gulf of Policastro.
The amazing panoramic view out into the wide bay of the Gulf and towards the Basilicata and Calabria mountains, which seem to rise directly from the sea, is a delight.
On days of clear visibility you can even make out the famous statue of Christ at Maratea.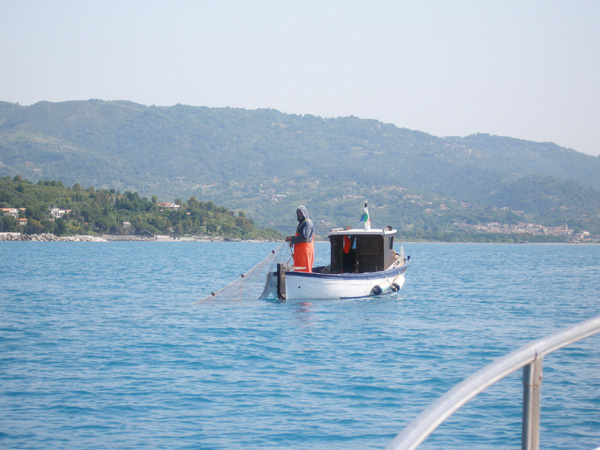 Typically southern Italian village life
The beautiful village church with its separate bell tower – a campanile – is found in the main piazza of Scario. Promenade under palm trees above the contemplative, small harbor and take part in typical Italian village life at cafés, bars and restaurants.
During the Italian holiday months of July and August, life in Scario takes on slightly mundane features. Wealthy Romans and Neapolitans move into their villas on the hills above the village and numerous holiday guests line the otherwise sleepy harbor promenade.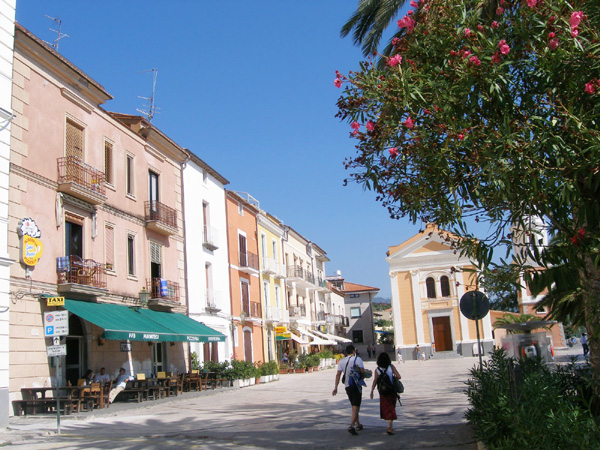 Book your holidays at Scario