Pisciotta
B&B, holiday homes & holiday apartments
On the coastal road from Palinuro to Velia, the medieval village of Pisciotta sits picturesquely on a hill above the sea. In the narrow terraced alleys with impressive palazzi dating from the 16th century, you experience the unique atmosphere of genuine Italian village life.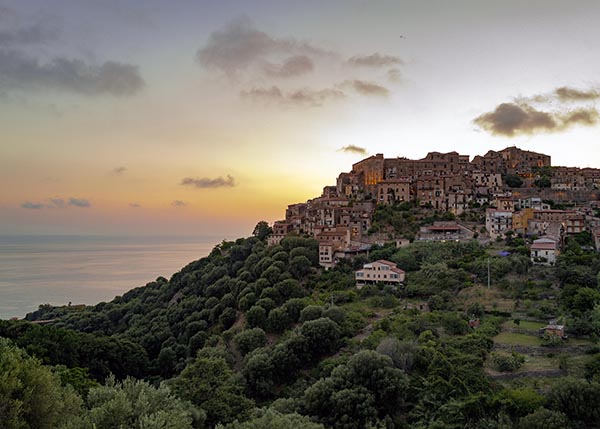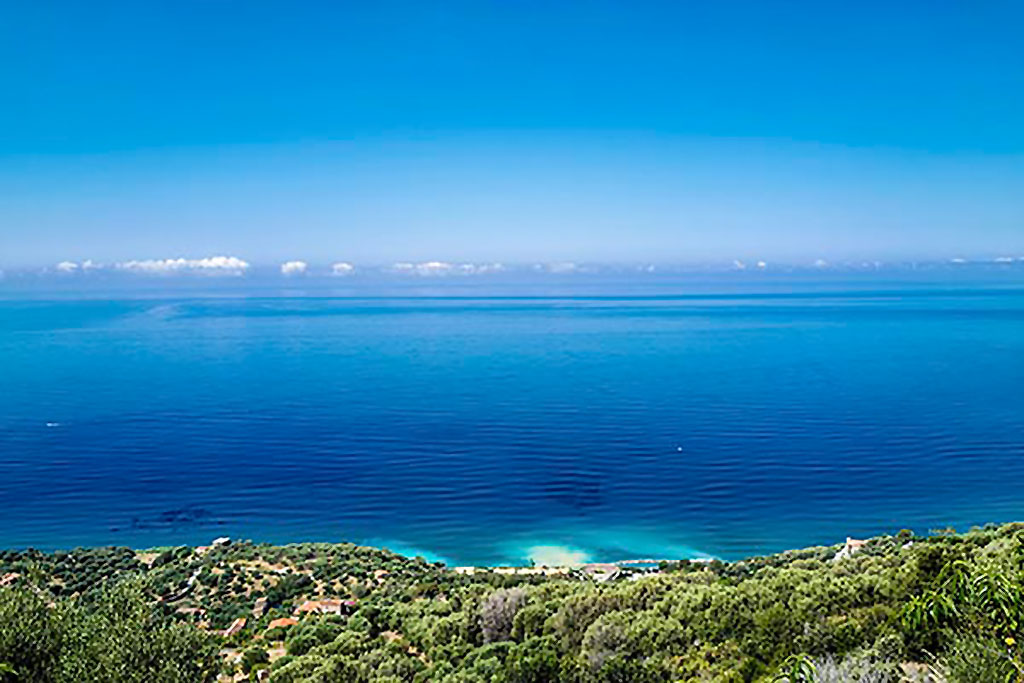 Holidays at Pisciotta
Holiday homes, holiday apartments and B&B with sea view
In spite of its location close to the sea, Pisciotta has remained largely untouched by tourism. Centuries-old customs and tradition have been preserved and are kept alive.
The charming, medieval alleys of Pisciotta are off limits to cars, but sufficient parking is found around the center. Experience authentic village life while spending your holidays at one of the holiday accommodations we arrange for at Pisciotta!
Where you find what you need
In and around the typical village piazza, you find grocery stores and bars, a cash dispenser and the post office are also nearby.
A restaurant which can be recommended is Ristorante "I Tre Gufi" ("Three Little Owls") in medieval Palazzo Marchesale, which is located at the highest point of Pisciotta. From the large terrace of the restaurant you have got a terrific view of the sea, so stop by and see for yourself.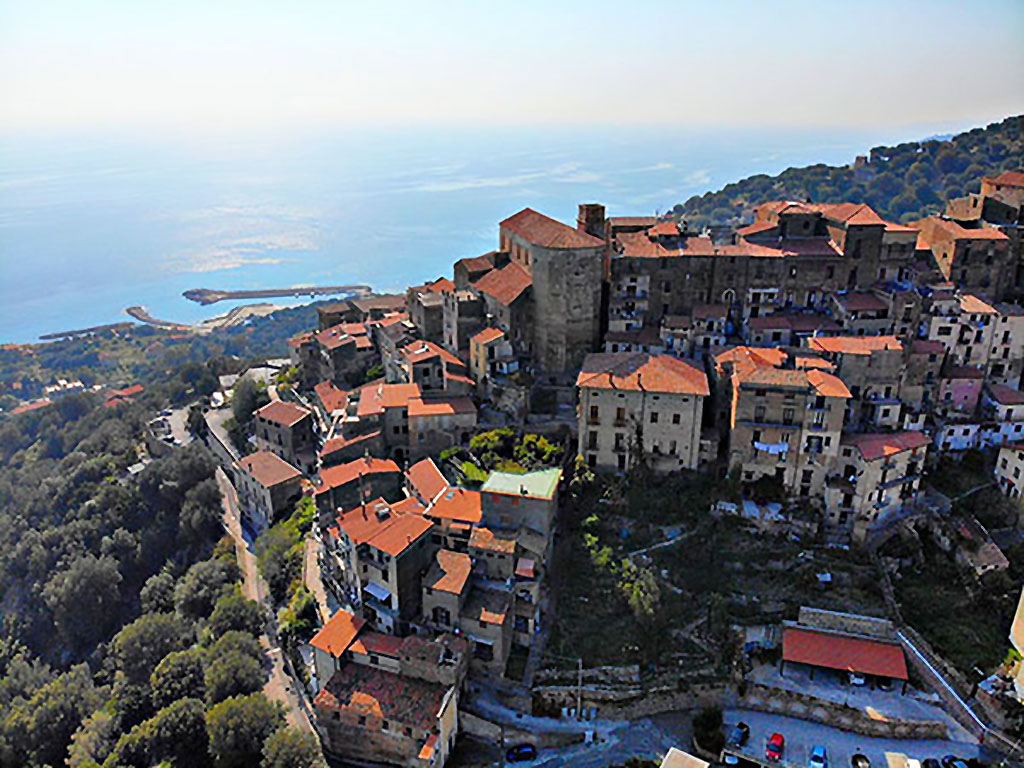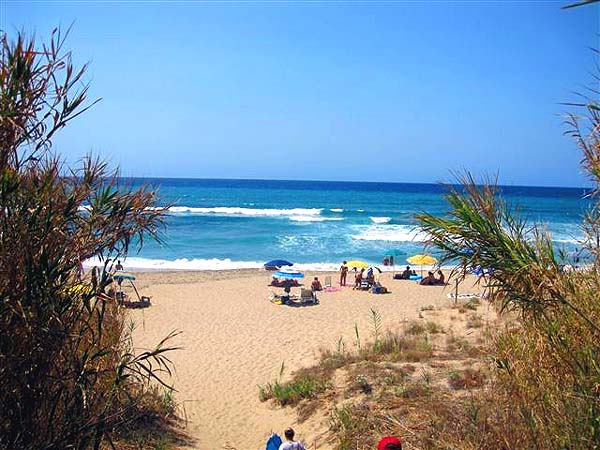 Beaches at Marina di Pisciotta & Pisciotta-Caprioli
The beach of Marina di Pisciotta is at a walking distance of ca. 1 km along a footpath (partly steps); along the road it is about 3 km. Depending on the current, the lovely beach has either more sandy or more pebbly sections. Even in midsummer, everything runs at a rather leisurely pace there.
Towards the evening the atmosphere at Marina is simply charming: To the one side lies the picturesque village, to the other lies the hilly landscape of the Cilento. The green slopes seem like gentle giants tumbling lightly down towards the sea.
Instead of going to the beach of Marina di Pisciotta, you might, for a change, go to wide and sandy Saline beach 3 km off, near Pisciotta-Caprioli. This long stretch of beach, a good 5 km, is great not only for bathing and swimming in the sea and building sandcastles, but also for taking long walks towards Capo Palinuro.
Colorful weekly market &
Pisciottan olive oil
At the weekly market, which takes place in the piazza on Wednesdays, the displays are often as colorful as the people pouring into Pisciotta from the neighboring villages. Countrywomen from the hinterland offer their goods for sale, at the "salumi e fromaggi" stall a chat is always included in the price, kitchen towels, aprons and the typical "caffettiere" are offered as well. After you have done your shopping, do stop for a "caffè" and a "cornetto" at one of the bars in the piazza and enjoy this unique atmosphere a little longer!
Pisciotta is not only characterized by its panoramic location. Decades-old olive groves have spread around the village and their tall plants have even been named for the village. The oil produced from the fruit of the trees counts among the highest quality extra vergine products in the world and has been DOP-labeled since 1998.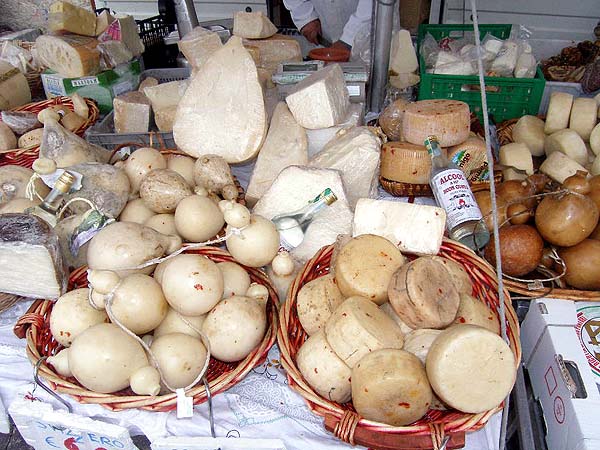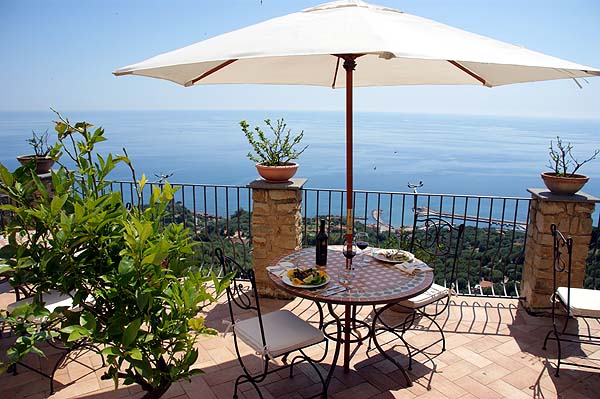 Active holidays, connections & information
From Pisciotta you can start on several beautiful hiking tours along the coast or into the green hinterland.
During the summer months motor dinghies can be chartered without license at the harbor of Marina di Pisciotta.
The nearest train station Pisciotta-Palinuro is about 5 km from Pisciotta.
Ein Bus der Firma Infante-Domenico & Co. pendelt mehrmals täglich von Marina di Pisciotta über den Bahnhof Pisciotta-Palinuro nach Pisciotta. Gerne helfen Ihnen die Betreiber der Bar im Bahnhof bei der Organisation eines Taxis für den Transfer von der Bahnstation nach Pisciotta.
Saisonabhängig
Im Juli und August verkehrt außerdem einen Shuttlebus zwischen Pisciotta und der Marina, den Sie für 2 Euro pro Person und Strecke nutzen können.
Neben dem Pendelbus fährt ab Pisciotta Piazza mehrmals täglich ein Bus ins ursprüngliche Bergdorf Rodio und zum benachbarten Küstenort Caprioli. Mit Überlandbussen der Firma Infante-Domenico & Co. erreichen Sie von Pisciotta aus bequem die Ortschaften Palinuro, Marina di Camerota und Camerota.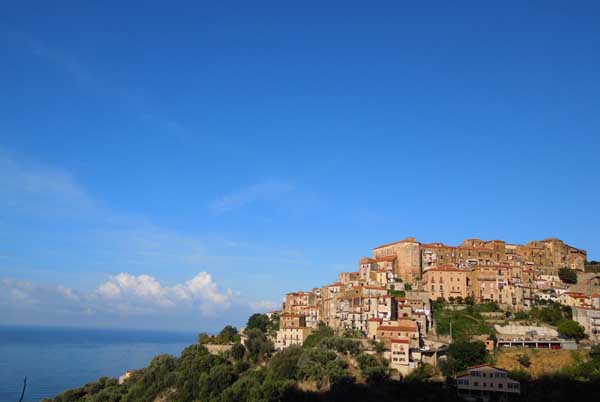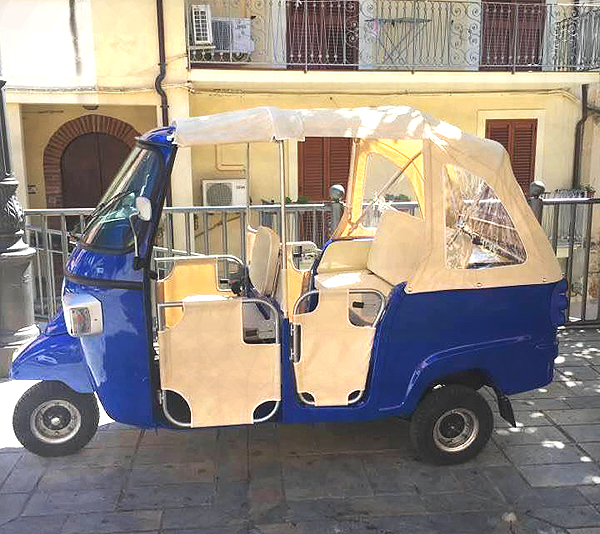 Von Mitte Juli bis Mitte September ist es möglich, sich an den Wochenenden per Boot zwischen Marina di Pisciotta und den nördlich und südlich gelegenen Küstenorten zu bewegen. Der Service trägt den schönen Namen Cilento Blu und wird von Alicost angeboten.
Mobil mit dem Ape-Taxi (Ape Calessino 58)
Ein ganz besonderes Erlebnis ist das Ape-Taxi (für max. 3 Personen) von Signor Nello, das Sie nach vorhergehender Reservierung zum Bsp. vom Bahnhof zur Marina oder hinauf nach Pisciotta bringt. Gern sind wir Ihnen bei der Reservierung behilflich.
Auch darüber hinaus kann der Ape-Shuttle jederzeit (außer bei sehr schlechtem Wetter) spontan in Anspruch genommen werden. Es reicht ein Anruf bei Nello unter +39 339 149 1310. Keine Angst, Nello spricht etwas englisch. Die Wartezeit auf das Ape-Taxi beträgt i.d.R. nie mehr als 20 Minuten. Die Ape verkehrt zwischen Pisciotta, dem Bahnhof Pisciotta-Palinuro, Marina di Pisciotta, Caprioli und Palinuro.
Die aktuellen Preise erhalten Sie in Ihren Reiseunterlagen.
Discover CilentoInfo point, car rental & more
When approaching from Palinuro and before reaching the piazza, friendly Simona Chirichiello's agency is found on the right-hand side of the main road (Via Borgo). At the agency you can rent a car, a scooter or bicycles and you can also buy train tickets at Simona's. Simona organizes transfers from and to the train station as well as half-day or full-day excursions in the Cilento National Park, to the Amalfi Coast or to Pompeii.
Simona is at the agency in Via Borgo (look out for the yellow HERTZ sign) in the morning and then again from the late afternoon on. Tel: 0039 0974 973555. Simona speaks English.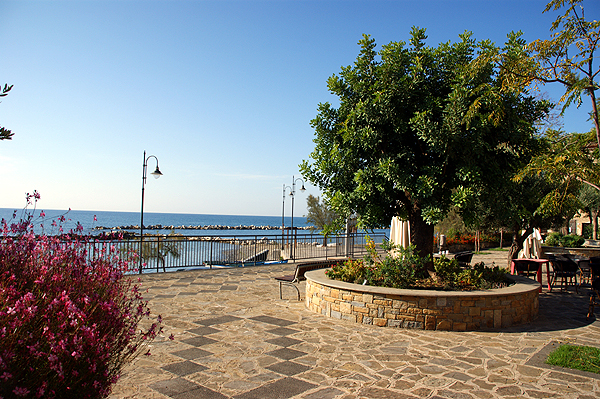 Book your holidays at Pisciotta