Palinuro
Bed & Breakfast and holiday apartments
Capo Palinuro – a fascinating scenic highlight along the Cilento coast with impressive chalk cliffs rising steeply from the sea, with dreamy bays and wide sandy beaches surrounding the cape.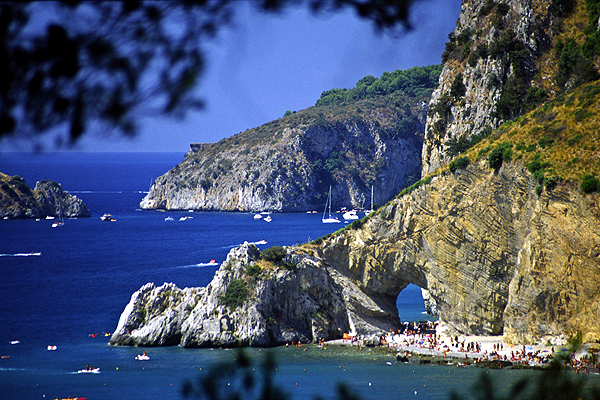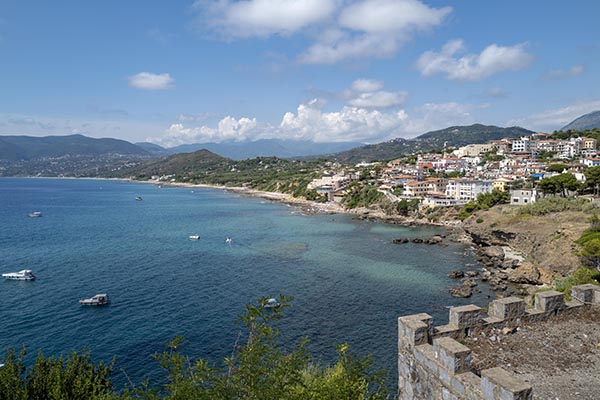 B&B and holiday apartments
at Capo Palinuro, a place shrouded in legend
Capo Palinuro is a place rich in history. According to Virgil's ancient legend, it was at the cape that Aeneas' unfortunate helmsman and companion Palinuro was shipwrecked and drowned. You might follow up on Greek legends while staying at one of the charming holiday accommodations included in our offer at/near Palinuro.
Sea grottoes, bathing and diving paradise
For Italians, Palinuro is the best-known seaside resort of the Cilento today, in particular because of the more than 30 sea grottoes around the cape. Stone-age flint stone blades and fossils of pre ice-age animals found in some of them indicate early settlement of the Cilento.
Five of the grottoes can be visited by boat. Grotta Azzurra in particular need not shun comparison with the famous Blue Grotto on Capri. The other grottoes are accessible only for divers. Several local diving schools offer equipment and excursions.
Clean sandy beaches stretching for kilometers on end and crystal clear water – Palinuro is a paradise for those who love the seaside. The most scenic beach is found at the "Arco Naturale", a natural rock arch; Baia del Buondormire conveys a touch of the Caribbean.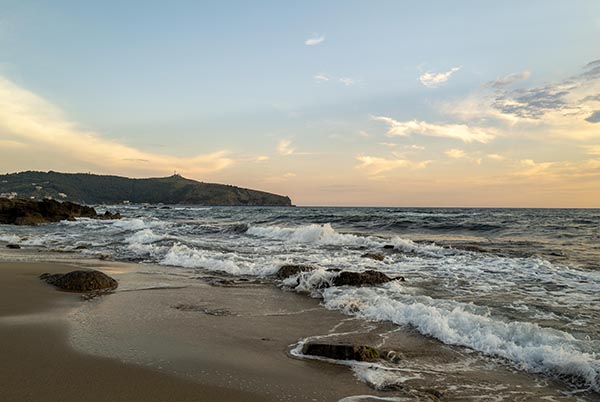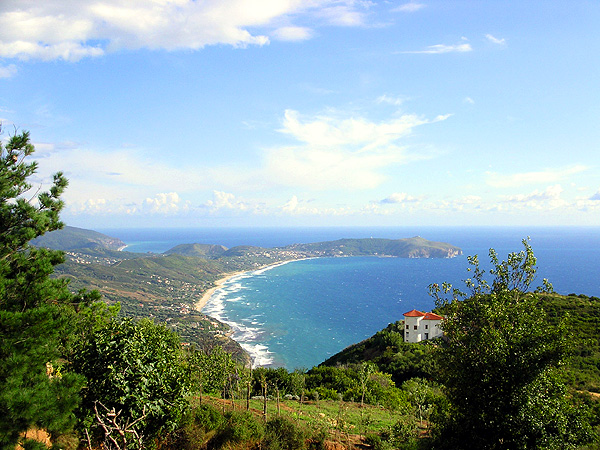 Various possibilities for active holidays

Numerous shops and boutiques, good restaurants and many sports activities – Palinuro is an attractive holiday resort.
Hikers can start onto several scenic tours from Palinuro, e.g. right onto the Cape or along the marked trail Sentiero S. Iconio, which offers beautiful views of the Cape of Palinuro.
Book your holidays at Palinuro