From the 5th century BC on, two important centers of Greek culture were found on the Cilento coast, represented by two central towns: Poseidonia, later to become Paestum, and Elea, present-day Velia.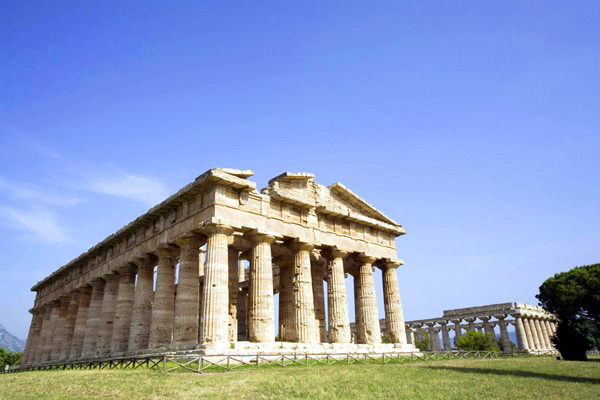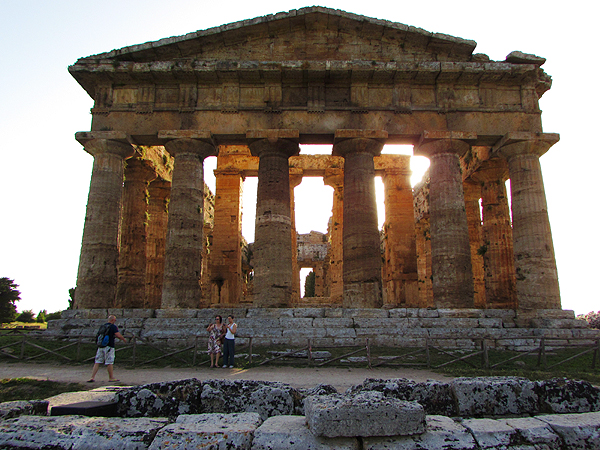 Ancient culture
awaits you at Paestum
At Paestum, you get to admire three, up to this day extremely well preserved Greek temples, for which the town has become widely known. Every year, a great number of visitors from all over the world are drawn to the site to have a closer look; among them, of course, many guests staying at the holiday accommodations we arrange for in the Cilento and near Paestum.
In 1787, during his journey through Italy, Goethe wrote: "Finally (…) we could distinguish several longish square masses which we had already noticed from afar as the remains of temples and monuments of a once magnificent town. (…) yes, I praised the genius for letting me see these well preserved remains with my own eyes, as an image can never give you the same impression."
It was only in 1968 that the Tomb of the Diver was discovered, which with its five frescoes also bears significant testimony to antique artistry and now adorns countless souvenirs.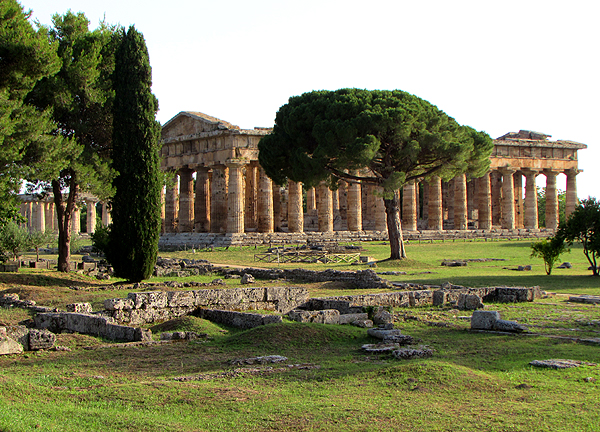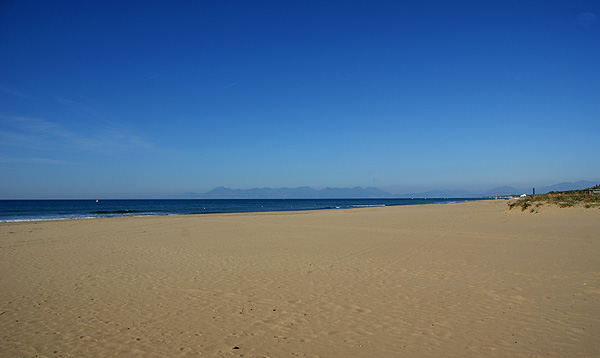 Paestum
- ideal starting point for excursions
Paestum, which, just like Pompeii, Herculaneum, Velia and Padula, counts among the well-known sites of cultural interest in the Campania region, is often called the gate to the Cilento. The Cilento National Park with its picturesque mountain and fishing villages lies, so to speak, right at its doorstep.
Wide sandy beaches – Paestum is a bathing paradise
Paestum offers not only cultural highlights. It is also a fantastic place for beach vacationers: the fine, wide and gently sloping sandy beach of Paestum stretches for kilometers on end. It is one of the longest on the Cilento coast. It is definitely a good choice for families with small children; but it is also great for leisurely evening strolls.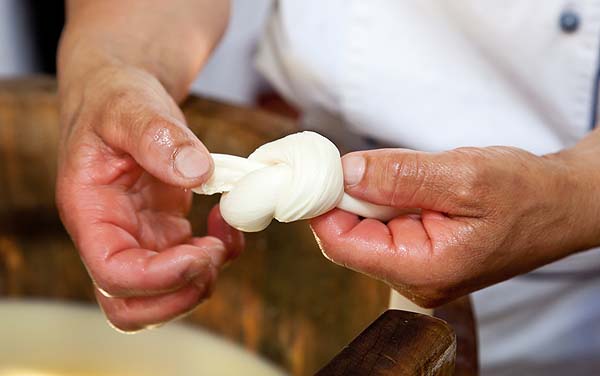 World-famous "mozzarella di bufala"

Water buffaloes – they play the leading role in the plain of Piana di Sele around Paestum and provide the milk for the exclusive mozzarella di bufala. At ecologically run country estate Tenuta Vannulo, for example, you can watch the impressively big, but at the same time gentle animals at close range, try wonderful creamy and savory mozzarella and watch the casari at work as they deftly pluck off pieces from the still warm loaf of cream cheese. The origin of the word mozzarella then quickly becomes clear: "mozzare" means 'to pluck off'.
This is what our guests say about their holidays at Paestum
"There we were again. At Paestum!
All good things come in threes. And once again we were not disappointed."
Book your holidays near Paestum