Castellabate
Holiday homes, holiday apartments, country estates & hotels
The small, medieval town of Castellabate lies high above the sea and offers a lot of "belvedere". At the coastal villages San Marco and Santa Maria di Castellabate as well as Ogliastro Marina you find wide sandy beaches, but there is more.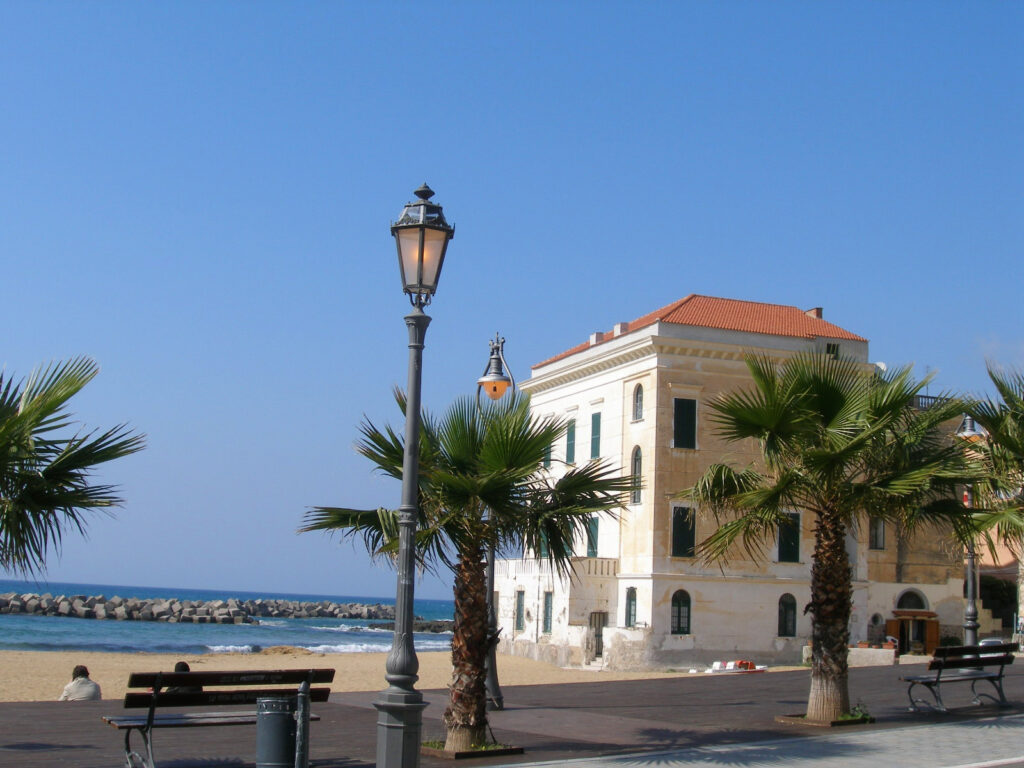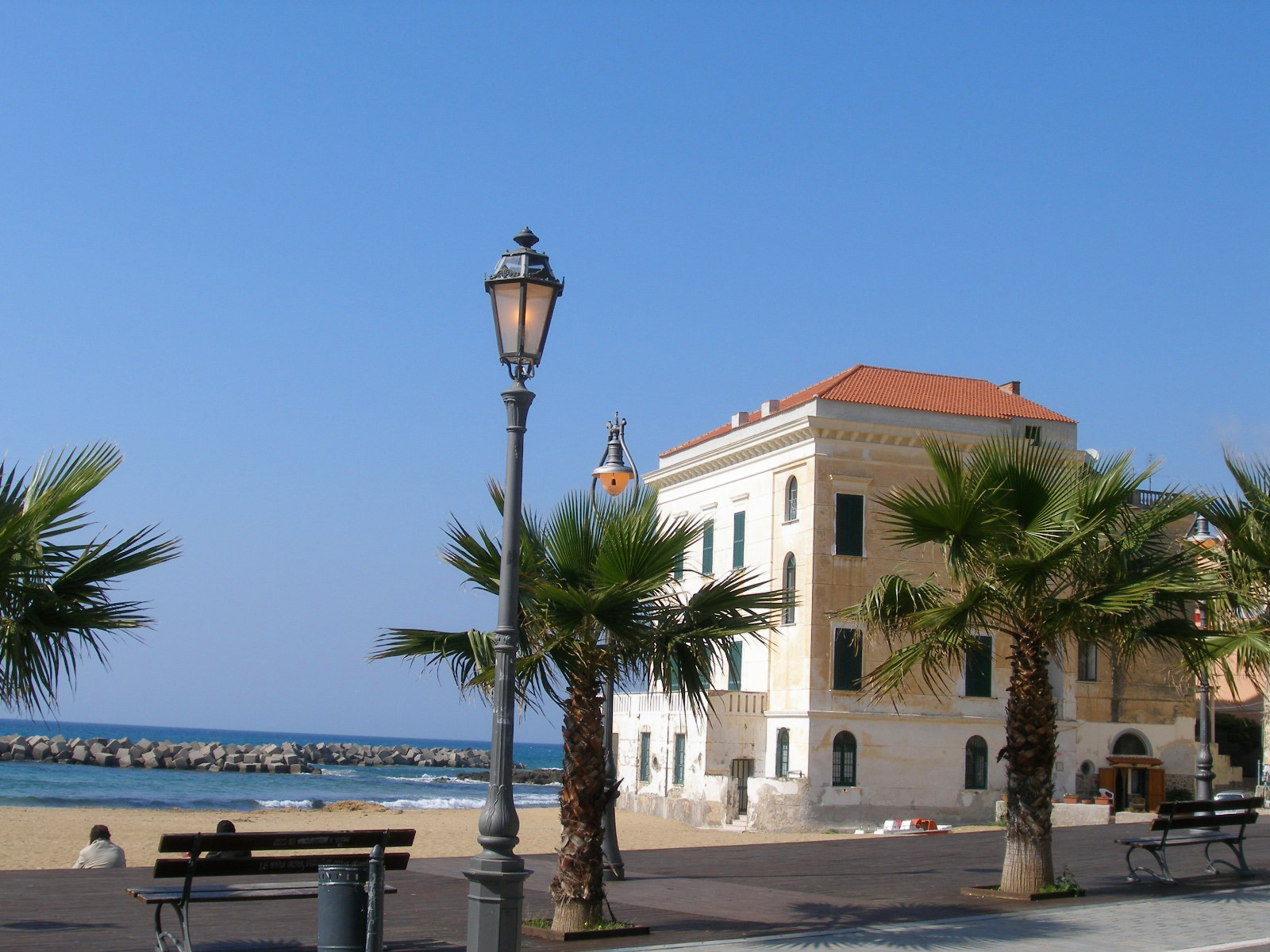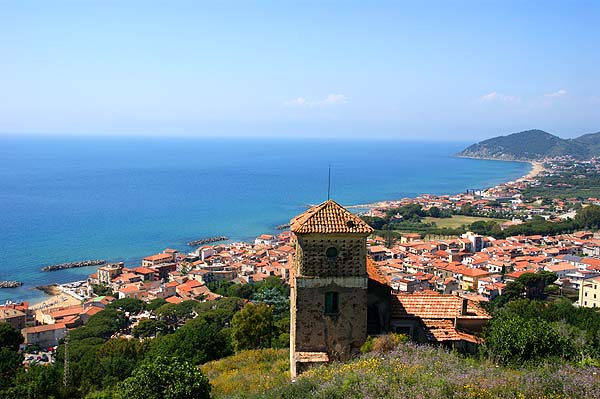 World-famous Castellabate
UNESCO World Heritage Site and iconic movie setting
From the top of a 278 m rise, Castellabate looks down upon the sea. The town grew around the castle, which dates back to 1123 and served to protect the inhabitants from raids by the Saracens. Winding alleys, archways, labyrinthine stairways traverse its intact "centro storico". It is not without reason that Castellabate has been UNESCO World Heritage listed.
However, the coastal villages of San Marco and Santa Maria di Castellabate as well as Ogliastro Marina, too, have more to offer, apart from wide sandy beaches.
Experience fantastic holidays at one of the holiday homes, holiday apartments, country estates or hotels we arrange for at and around Castellabate!
Santa Maria di Castellabate
attracts you with wide, sandy beaches
The heart of Santa Maria di Castellabate beats at a sandy bay, which is surrounded in a semicircle by fishermen's homes, noble palazzi and an Aragonese coastal watchtower. At the lungomare and in the nearby pedestrian zone you can go for leisurely strolls. The large park surrounding Villa Matarazzo is the venue for various kinds of cultural events.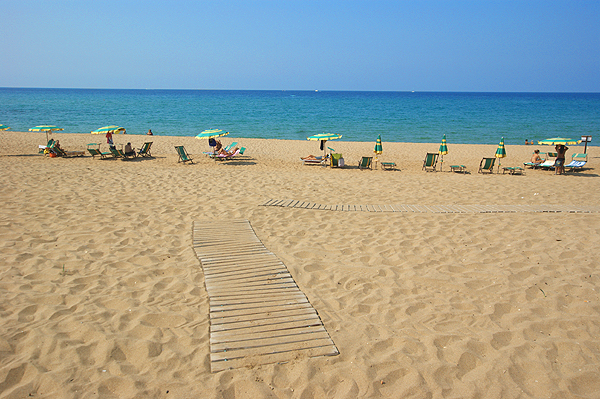 TIPS
Discover the surroundings of Castellabate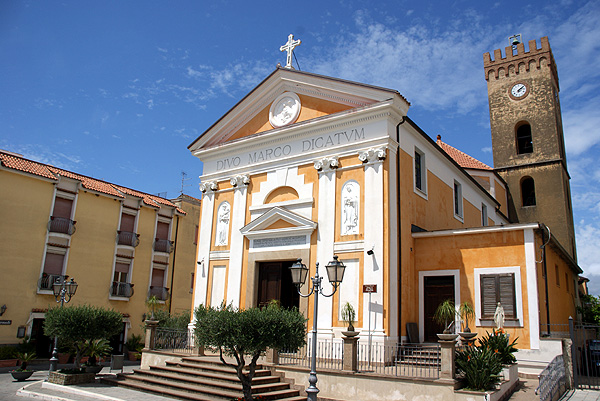 The fishing village of San Marco di Castellabate
San Marco di Castellabate looks back upon a long seafaring tradition. They have still got an active fishing fleet today and build traditional wooden boats there.
Ogliastro Marina lies embedded in green surroundings
On the southern side of the peninsula, embedded in green nature, lies Ogliastro Marina, a tranquil village of only 100 souls, but with some recommendable seafood restaurants.
It is by far the most peaceful district of Castellabate and, especially in summer, appreciated for the high degree and strong feeling of relaxation you experience there. Between a sandy bay and the village you can go for leisurely strolls along the lungomare.
If you need to rest and cool off in the shade, you might stop at the small park with pine trees at the entrance to the village. There is no through-traffic at Ogliastro Marina, as the main road ends at the entrance to marine nature park Punta Licosa.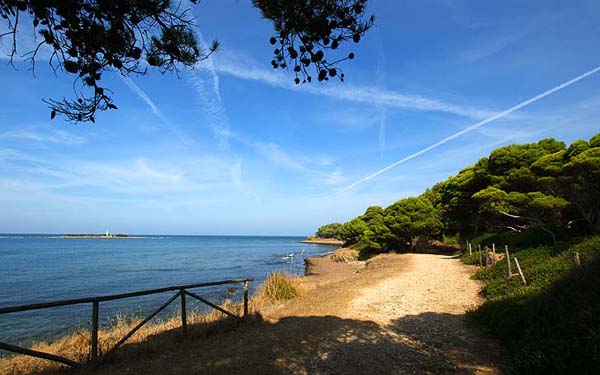 The marine nature park offshore from Punta Licosa
South of San Marco di Castellabate, you can go on wonderful  hiking tours on the peninsula of Punta Licosa. Offshore from the Cape of Licosa lies one of the Cilento's two marine nature parks. The section between Punta Licosa and Punta Ogliastro is particularly charming. A hiking trail runs right along the seashore there, partly in the shade of pines, partly through fragrant macchia. Please mind: Especially in summer access to Punta Licosa, which is a private property, is often controlled or might not be granted.
According to Plinius and Strabon, the name of the cape and its offshore islands is derived from the name of Siren Leucosia. Legend has it that she sought death there after Odysseus and his crew had passed by, seemingly unimpressed by her song.
Climbing Monte Licosa (326 m) is also worthwhile: Those who make it to the top are rewarded with a 360° view. The tour can also managed by families with children.
Book your holidays at Castellabate