Casalvelino
Holiday homes
The old village of Casalvelino, main town of the comune, rests on the slope of Monte Stella between Pioppi and Acciaroli, in the midst of the Cilento's impressive mountainous landscape. Marina di Casalvelino attracts you with its long, gently sloping sandy beach.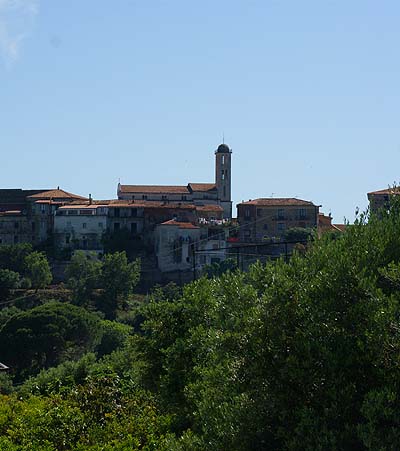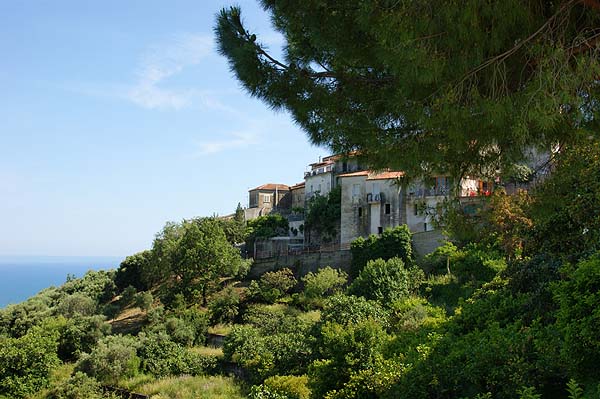 Casalvelino
Picturesque village and wonderful holiday home
The view from the village square is great: lush green up to the coast with its long sandy beaches and Capo Palinuro jutting majestically out into the deep blue sea.
While spending your holidays at Casalvelino do stop by the local museum in the central piazza, it is worth a visit. Ask for the key at the town hall or at the ice cream parlor next door.
Marina di Casalvelino
Pure Italy
A small Southern Italian village with a small harbor, a beautiful seaside promenade and a village square, where Italians like to meet for an evening stroll. Ice cream parlors, shops, pizzerias, cafés, a few bars and taverns await you.
The appeal of Marina di Casalvelino lies above all with its clean, gently sloping sandy beaches, which offer good conditions for water sports such as diving, snorkeling, windsurfing and kayaking.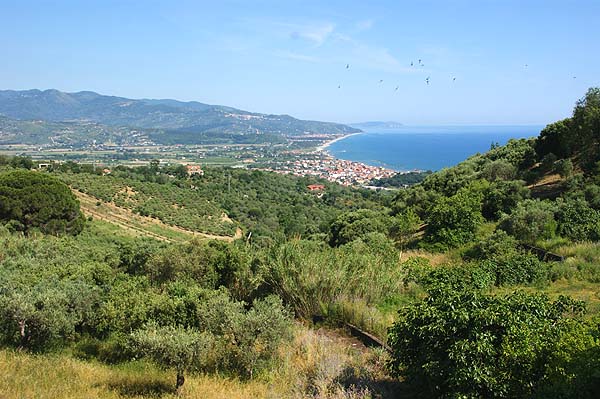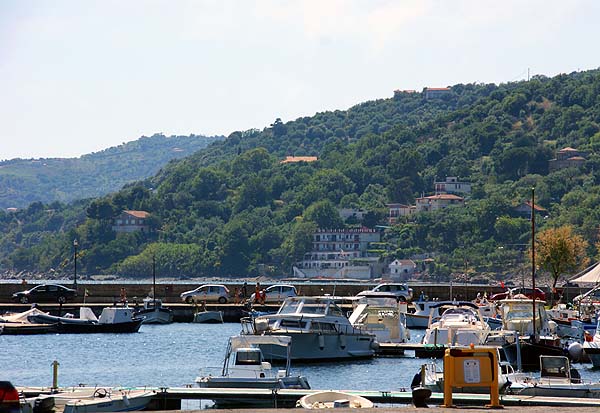 The beach of Casalvelino is regularly awarded the Bandiera Blu for highest water quality.
Marina di Casalvelino is not a place of great history, but locals like to point out to strangers that, for a long time, the relics of Matthew the Evangelist were adored there, before, in 954, they were first moved to Paestum and then to Salerno.
In late summer, boat competitions take place in memory of the exodus of the sacred remains, while inland, small Cappella di San Matteo lies neglected on the outskirts of the village.
Book your holidays at Casalvelino